FALL IN LOVE WITH THE MICRO OXYGEN FACIAL
The party season has drawn to a close. A month of neglect filled with endless nights of summer cocktails and trips to the beach can take a toll on our skin.
As we enter February, the 'month of love,' our signature Micro Oxygen Facial is the perfect way to rekindle your relationship with your skin.

Love Thy Skin
Everyone expresses love differently whether it be words of affirmation, quality time or gift giving –  we call this our 'Love Language.' Our relationship with our skin is life long so it is important to commit. Here is a 3 step guide to express your 'Love Language' when it comes to your skin.
Step 1 | Cleanse
Give your skin the attention it deserves with a thorough but relaxing double cleanse to remove residual makeup, lift out impurities and environmental pollutants.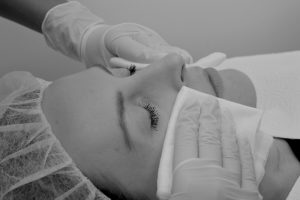 Step 2 | Exfoliate
We move on to romance your skin with a deep exfoliation using the MediPro diamond-tipped wand. As we pass the wand over the face, we remove a month of neglect, rid of the first layer of dead skin cells and decongest those pores – leaving you with a smoother and more radiant complexion.
Step 3 | Hydrate & Infuse
The courtship with your skin ends with a soothing regeneration. Oxygen serum and active ingredients are infused directly into your skin to instantly hydrate and plump.

It's a Date
Just 20 minutes of undivided attention leaves you with the reduced appearance of fine lines, a hydrated and lifted look as well as a more defined profile. You will fall in LOVE with your fresh and flawless complexion!

Start your skin romance today – Book in a free consultation!
Read more on Micro Oxygen Facial.
Results Laser Clinics are Australia's most trusted provider of Laser Hair Removal, Skin treatments & Cosmetic Injectables. Results Laser Clinic has 40 clinics nationwide & are committed to delivering results that make you look & feel your best.
For more information, contact our experts on 1300 722 432 or via Facebook chat, to ask any questions, or to arrange a complimentary consultation.